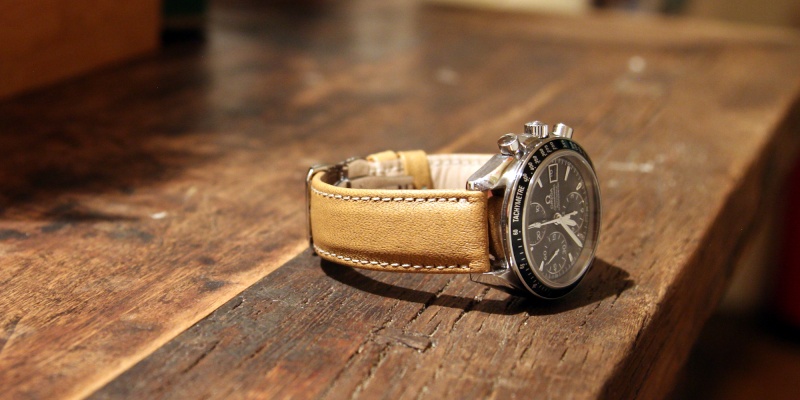 For the budding horologist eager to stand out from fellow fans sporting the ubiquitous Rolex Submariner or Omega Speedmaster, a new strap is a sure way of adding a touch of nuance to one's timepiece. But with the aftermarket sector picking up speed and a spate of new names coming out to offer replacement straps of every material in every color you can imagine, how do we weed out the mediocre to find something truly distinctive?
For watch aficionados Philip Ortwein and Sebastian Zureich, a luxury watch naturally deserves a luxury strap. But more than that, a luxury watch – or any timepiece of personal value to a collector – should be accompanied by a strap that is equally exquisite and crafted with equal care. 

"It has always bothered me that replacement, or aftermarket, watch straps are not as special as the watches they are fitted to," Ortwein says. "Every collectors' watch has its own unique history and really means something to its owner.
"With replacement leather straps this is not quite the same. They tend to wear out quickly and have to be replaced from time to time."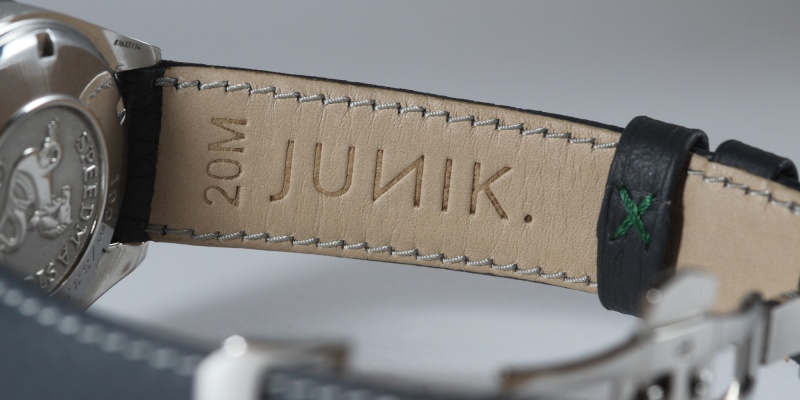 He and Zureich, both avid enthusiasts of all things with "character that are truly works of art," narrowed down their definition of the perfect watch strap to a product bearing three key elements: quality, character and aesthetics. Quality in that the product must be durable without having to be replaced periodically; character in that it has its own unique story to tell; and aesthetics because, well, nothing stirs the horologist's soul like the sight of a good-looking product hugging their wrist.
Essentially, the strap should speak as much about the wearer's style and personality as the watch itself, according to Ortwein and Zureich. 

Armed with this holy trinity and spurred by a mutual love for fashion and horology, the two teamed up in early 2015 to create new straps made from old luxury through JUNIK.lifestyle. 

Six short months after its official launch, the brand boasts an elegant array of handmade straps with "magnificent quality and made from leather with a truly genuine character and history," Ortwein adds. 

A quick scroll through JUNIK's sleek website (junik-lifestyle.com) may throw off some would-be customers questioning the reason behind pictures of a jetliner and classic car on an online store for aftermarket watch accessories. These, inquisitive netizens, are the main source of the brand's wares and the distinction which truly sets it apart in an increasingly crowded market. That's right, JUNIK offers replacement watch straps made of leather that once graced the seats, headrests and dashboards of private jets and luxury automobiles. 

Its Cambiano line, for example, came from the tan interior of a 1979 Ferrari 308. Named after the hometown of celebrated Italian car designing firm Pininfarina, each piece is adorned with a stainless steel buckle and beige stitching to convey a sense of strength and muted elegance – thanks to the 140 production steps needed for its creation.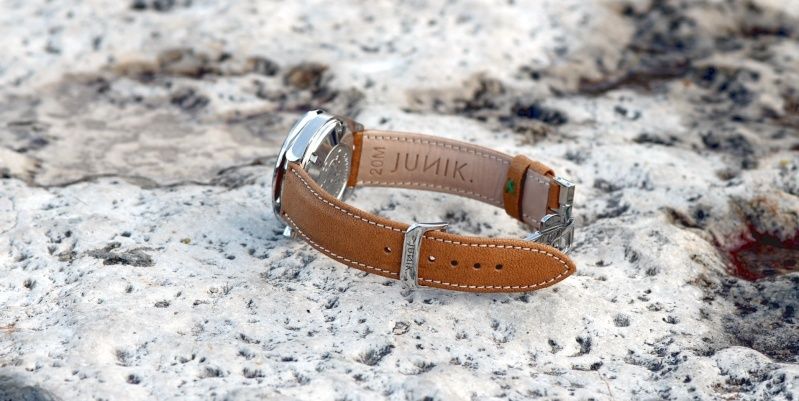 The stunning grey Marignane collection, meanwhile, was originally part of a Eurocopter EC 135-P2 that once swooped through the skies above the North Sea. One hundred and forty meticulous production steps resulted in a masculine full-bugg strap with steel gray stitching and a stainless steel buckle. Only 30 pieces make up the collection, which was named after the birthplace of Airbus helicopters in Southern France.
"For us, it is most important that we find leathers that match our highest quality standards and that show vintage character but are still not worn out," Ortwein explains. 

In all, JUNIK boasts five stylish collections, some of which required up to 170 painstaking production steps, handcrafted in the company's home base of Munich, Germany. 

And thanks to its founders' connections with car collectors and the world's top one percent, JUNIK has been and will continue to provide customers with "very unique materials, each with their own story to tell."
On top of that, each collection consists of no more than 50 straps, making them a true limited-edition collector's item. 
The brand has so far been able to enjoy a degree of success through word-of-mouth triggered by its satisfied customers – which may soon change following positive feedback from watch bloggers and the fashion big wigs of Instagram. 

With a smashing start to their foray into the luxury aftermarket sector behind them and 2016 looming ahead, Ortwein and Zureich are upbeat about JUNIK's prospects. Included in the pair's ambitious to-do list for the year ahead are plans to branch out beyond Europe to reach the watch lovers of Asia, the United States and United Arab Emirates, as well as talks to place their wares with high-end boutiques in Munich and Zurich. 

"As our name – JUNIK. lifestyle – indicates, we don't stop at crafting only watch straps but aim at a portfolio of various products made from vintage leathers with a history," Ortwein says. "Our vision is to position JUNIK as the go-to company for exquisite accessories made from truly unique materials. 

"We want the stories behind our products to become something our customers love to share."
Lisa J. Keemink for Passion Horlogère