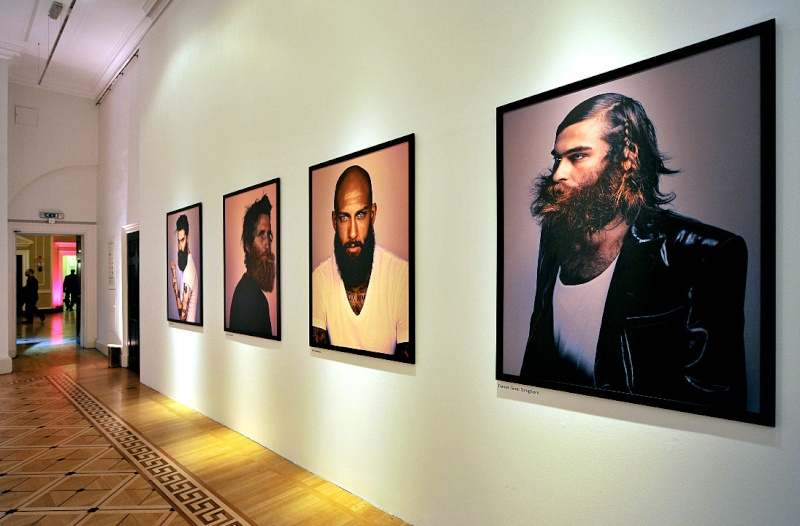 Hublot Announces Partnership with Beard Season at Private View of Beard by Mr Elbank at Somerset House
Brand proves once again "Hublot Loves Art" by celebrating the cultural rise of the beard and its ability to save lives
6th March 2015, London.
 Luxury Swiss watchmaker Hublot announced its partnership with Beard Season last night as Principal Sponsor of the private view to open the photography exhibition Beard by Mr Elbank at Somerset House.
Hublot's brand philosophy of "The Art of Fusion" and "Hublot Loves Art" platform was once again brought to life with the support of the exhibition's private view, merging the creativity at the heart of the brand with that of the art world. As well as officially opening the hotly-anticipated Somerset House exhibition, the event also marked the brand's global partnership with Beard Season, the viral movement which inspired many of the exhibition's most celebrated images.
In 2010, after losing one of his best friends to melanoma at the age of 26, Jimmy Niggles created Beard Season. Long before the hipster and even more recent "lumbersexual" movements, Jimmy and his friends all grew beards as conversation starters, so that every time someone asked about their facial follicles, they could share their friend's story. The campaign went viral and is now an Instagram sensation, with a simple message: Commit to getting a skin check, grow a beard and become a Beard Season Ambassador.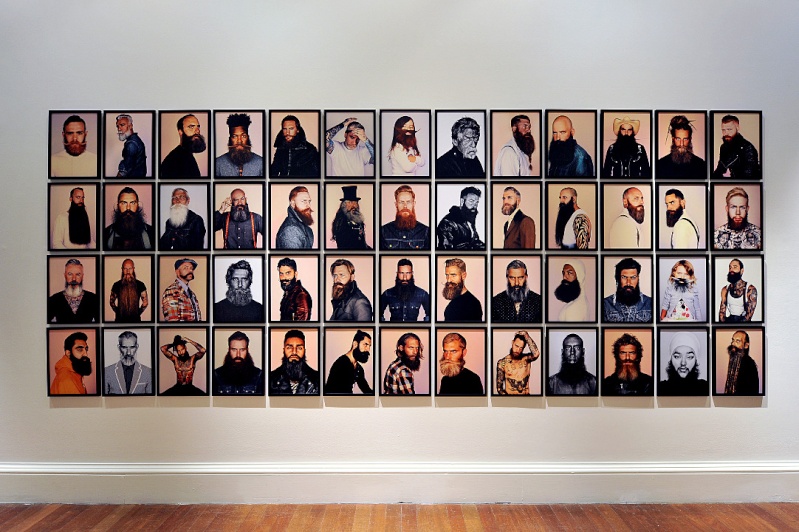 On the Beard Season and Hublot partnership, Jimmy Niggles commented, "Everybody knows growing a beard takes time and dedication. But a beard can actually give time, by carrying a message which can lead to the early detection of one of the world's deadliest cancers. To have Hublot recognise this power and help share it with the world is a truly inspiring relationship, which Mr Elbank and I thoroughly look forward to building."
Ricardo Guadalupe, Hublot CEO, said of the collaboration, "Hublot are honoured to support Beard's private view and officially announce our partnership with Beard Season. Much like those who adorn their wrists with a Hublot, Mr Elbank's magnificent images celebrate people who defy convention and face the world with blazing attitude. We look forward to continuing to work with Beard Season and helping Jimmy and all Beard Season Ambassadors save lives, beard by beard."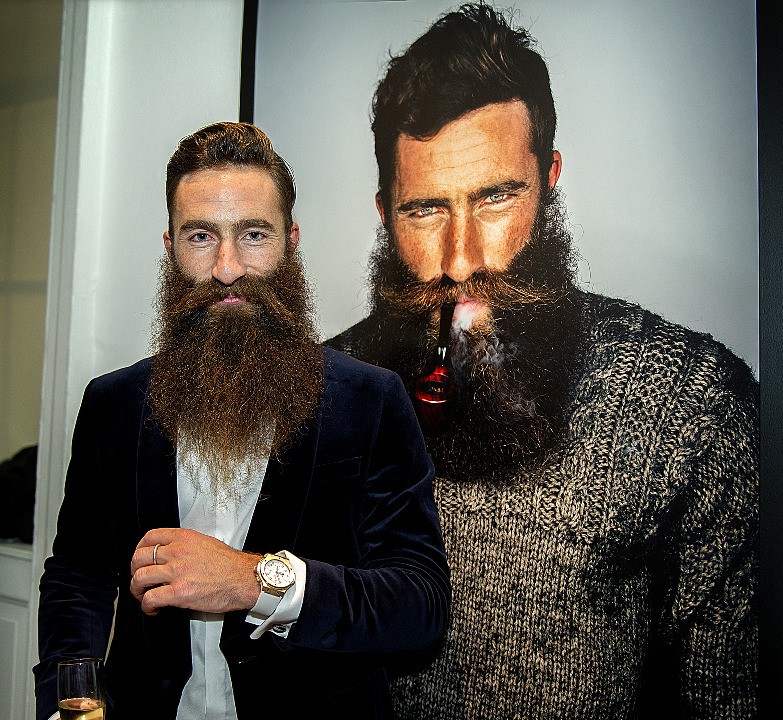 Beard 
is a celebration of the enduring international beard trend and of individuals who wear their facial hair with uncompromising style. International photographer Mr Elbank began documenting beards as a personal project, drawn to the beauty in an unconventional face. After meeting Jimmy Niggles, his work gained a new purpose. Mr Elbank began a sequence of portraits tagged #Project60, a mission to find and photograph the world's most sensational beards, bringing global awareness to the Beard Season movement.
The exhibition encompasses Mr Elbank's early work, the Beard Season #Project60 sequence, as well as new, unseen photographs shot especially for the Somerset House exhibition. His work is masculine but beautiful, with the portraits revealing the power of the personality behind the beard. His subjects come from all walks of life and include American footballer Tim Howard, British actor Sir John Hurt, and fashion savant Nick Wooster. There's also a striking Sikh woman, Harnaam Kaur, whose medical condition gives her a beard she wears with confident elan.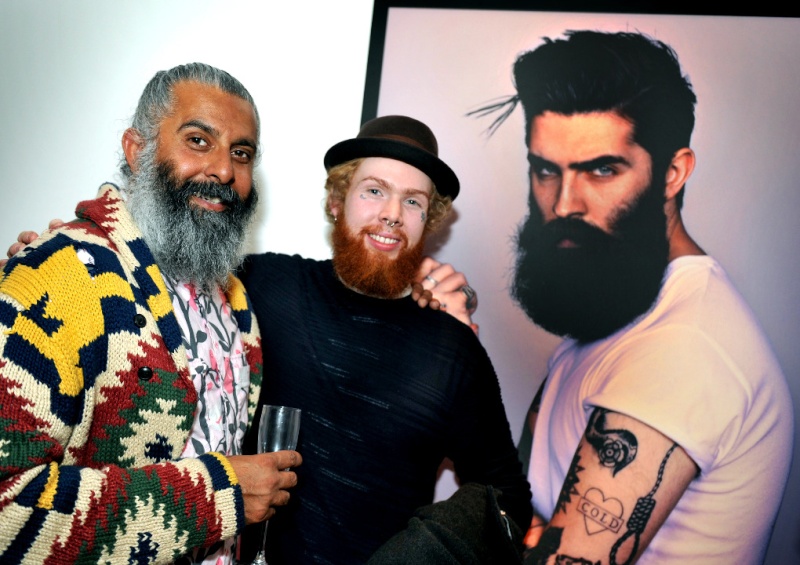 About Hublot
"A different way to progress" say those who know this unique Swiss luxury watch company, where each and every moment moves forward to create the future at breathtaking speed. A dream, initiated and developed by Hublot's Chairman Jean-Claude Biver with CEO, Ricardo Guadalupe, these two men are responsible for turning the Hublot brand into a genuine success story in which the Big Bang, King Power and Classic Fusion represent the symbols of a constantly evolving tradition. From watch complications and revolutionary materials to world-class collaborations such as FIFA World Cup™ and Ferrari, Hublot characterizes itself through the "Art of Fusion" philosophy, bringing tradition into the future. On a commercial level, the network of approved retailers has grown rapidly and currently stands at 750 points of sale and more than 70 exclusive boutiques around the world (Geneva, Cannes, Saint-Tropez, Paris, London, Berlin, Moscow, New York, Miami, Beverly Hills, Las Vegas, Atlanta, Singapore, Shanghai, Beijing, Hong Kong, Dubai, Abu Dhabi, Kuala Lumpur, Ginza…).

About Beard Season
Beard Season is a global movement turning beards into life saving conversation starters; challenging you, your friends and family to book a skin check for melanoma – one of the world's deadliest cancers.

About Somerset House
Somerset House is a unique part of the London cultural scene, Somerset House is an historic building where surprising and original work comes to life. From its 18th century origins, it has been a centre for debate and discussion – an intellectual powerhouse for the nation. Today, Somerset House is a key cultural destination in London in which to experience a broad range of artistic activity, engage with artists, designers and makers and be a part of a major creative forum – an environment that is relaxed, welcoming to all and inspirational to visit while providing a stimulating workplace for the cultural and creative industries. Since its opening in 2000, Somerset House has built up a distinctive outdoor public programme including Skate, concerts, an open-air film season and a diverse range of temporary exhibitions throughout the site focusing on contemporary culture including photography, fashion, architecture and design, with an extensive integrated learning programme. We currently attract well over 2 million visitors every year. It is now the home of London Fashion Week in February and September each year and probably the biggest community of creative organisations in London including The Courtauld Gallery and Institute of Art, King's College London Cultural Institute and over 100 other creative businesses.
www.somersethouse.org.uk